2 tags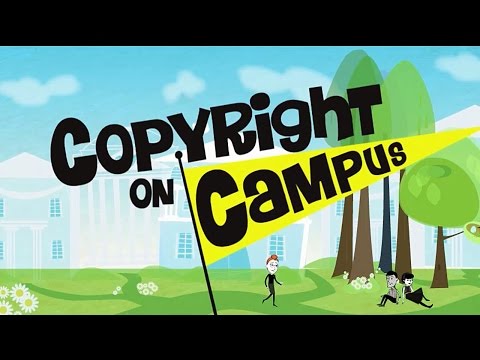 "How Can I Coach a Resistant Teacher?" (Part 1) -... →
coloursinaflower: mrsjdr: coolcatteacher: …But technological change is as much emotional and psychological as it is instruction. If you don't first have the teacher in the mood to learn, you'll be struggling. So, be careful of labeling the teacher as resistant in the first place and be willing to teach and encourage the teacher wherever he/she is. This is a nice article from Elena Aguilar....
"Student voice is important but it is essential that if we ask them to take the..."
– 10 Expectations From Students (via gjmueller)
DAV-pocket Lab - WebDAV access to Google Docs
See on Scoop.it - iPads in Ed DAV-pocket provides WebDAV access to Google Docs. It's easy way to access your documents from anywhere. See on dav-pocket.appspot.com
Five-Minute Film Festival: TED Talks for Teachers
See on Scoop.it - Digital Delights Amy Erin Borovoy is Edutopia's video programming producer and curator, and she has a passion for content at the intersection of digital media and education. … See on edutopia.org
Five-Minute Film Festival: TED Talks for Teachers
See on Scoop.it - Digital Delights Amy Erin Borovoy is Edutopia's video programming producer and curator, and she has a passion for content at the intersection of digital media and education. … See on edutopia.org
40+ Cool Web Tools to Engage Student's Brain over...
See on Scoop.it - Web 2.0 Tools & Resources Listly List - Cool Tools to Engage Your Brain over the Summer - Maps: Tools for Adventure - Go on a Family Adventure - National Geographic Education, BrainCurls - play online brain-building games FREE, Graphing Characters, Wondermind – Play games … See on list.ly
Two Big Ideas: Flipping and Doubling Bloom?
See on Scoop.it - Digital Delights Shelley Wright's essay, Flipping Bloom's Taxonomy is a must read, and a possible game changer.  She argues that if we want to embed Nth C (21C) skills in our curriculum we can and must start w… … See on learningpond.wordpress.com
Tumblr Teacher: Girl with a Lesson Plan:... →
girlwithalessonplan: departuresandarrivals replied to your post: Popping off the question about tattoos what about facial piercings? I am a sophomore in college on my way to being a high school teacher and I have my nose pierced. I really want to keep it but everyone says that I won't be able to keep it, do… In the district I work in, it explicitly states that any piercings other than...
1 tag
Most Popular Posts of the Year - #12, 11 Social... →
5 tags
How to utilize my new iPhone?!
Tumblr community - How do you use your smartphones to enhance your personal and professional life? What apps do you recommend? How has a smartphone changed your life? I've had mine for a few days, so I'm intrigued by all of the wonderful possibilities. I don't know where to start. Help! I'm contemplating using my personal phone during class so I can use Class Dojo with a...
2 tags
5 apps to keep track of homework assignments →
This is wonderful! I need to post this over on my class blog so my students will know about them. Thanks for sharing! techedblog: Need to keep track of your homework assignments? Check out how 5 apps can help you, your students or your child keep track of their assignments. These apps can ensure the assignments are in on time, but can't guarantee and A+!
4 tags
3 Gifts to Make Your Holiday a Jolly-Day →
I definitely needed to read this. Goal for the week - not to let the extra three weeks in the walking cast bum me out. When I maintain a positive attitude, it makes such a difference in my day and the day of my students! coolcatteacher: from Serenity in Design Blog Nippy air. Football playoffs are here. One Act play competes today. The Fall Festival is Saturday (and so is the SAT.) Looking ahead...
1 tag
It's Tumblr Teacher Thanks Day! →
teamteachers: This'll be our first ever, and here's how it works: Reblog this post to let everyone know you're participating (when you drop a random thank you in someone's Ask box, they may check your blog to figure out why). Find a teacher, first year teacher, student teacher,…
5 tags
Tech or Treat Recaps
Here are some fabulous blog posts from two of the presenters at the conference last Saturday. And here are Wes Fryer's two recaps of the day: Part I Part II I highly recommend you check them out. There are LOADS of great resources on there!
5 tags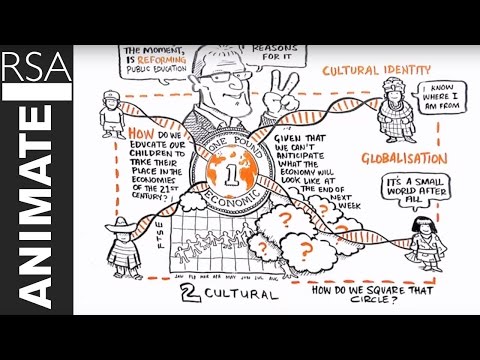 3 tags
4 tags
New Homework Policy
In my last Team Teacher Check In post, I wrote about my frustration with students not turning in homework and other assignments. So, today, I started a new policy. Today is the first day of the 2nd nine weeks. I reviewed all of my classroom procedures and behavioral expectations, with each classes, and then I revisited  my 1st day speech, with a few minor additions. (Harry Wong definitely...
3 tags
What's your favorite Web 2.0 tool for the...
I've been exploring the wonders of Web 2.0 this year, and I wanted to know what tool/website is your absolute favorite to use with your students? Why? How do you use it? Thanks for sharing!
4 tags
Firstclassroom - Support available?
firstclassroom: Hm, I wonder how much trouble I am going to get in for missing a meeting for the district new teacher mentor program. I knew it was coming up. You know how it goes trying to keep your head above water in your first year - I never quite got around to checking on the date until tonight. It was last Monday. Do you get assigned a mentor as a first year teacher? I know that as a...
5 tags
DEN Virtual Conference: Tech or Treat!
Spent most of today at the Discovery Education Virtual Conference. It was fabulous, and I went to the one here in Lexington hosted at the new elementary school in our district, which was beautiful. Amy did an awesome job of setting it all up! I have all sorts of great new things to post about, but that will have to wait until after the end of my LSU football game(geaux tigers!), and after I finish...
1 tag
"Books are the carriers of civilization. Without books, history is silent,..."
– Henry David Thoreau (via troubled)
6 tags
Watch
So excited about Screenr! Just posted this one on Edmodo for my group working on a research projec If you don't know about Screenr, it's super easy to use! Go to Screenr.com, click the red record button(make sure you allow Java to run the record program), and then change the size of the box to the size you want to record on your screen. When you're ready, click on the red button...
5 tags
World History: Prezi and Bloom's →
Ken Halla posted a fabulous Prezi that addresses the dilemma that many teachers face - how do you make multiple choice questions more rigorous, and use the higher levels from Bloom's? We had a long discussion about this very topic at my last collaborative planning meeting with all of the 6th grade Social Studies teachers in the district. Can't wait to share with them and see where the...
4 tags
Team Teacher Check In
Success! Love using Edmodo so far in my classroom(see my last post for more details.) My kids are getting excited about it, and so am I.  Concern - So many of my students of my students are not turning in assignments, completing HW, etcetera. It's much worse than in prior years - can't help but wonder if it's connected to the "no zero" policy my district has.  Does...
2 tags
Team Teachers: Teacher Check-In! →
Just saw this! I'll work on this post tomorrow after work… teamteachers: How it works: In a brand new post, share one thing that went well / is going well (at work or in your personal life). Share one thing that has you stressed, concerned, etc. Let us know if there is anything the Tumblr Teachers Community can do to help you with your teaching (resources needed, ideas,...
3 tags
3 tags
6 tags
I ♥ Edmodo!
This past week was busy. Insanely busy in my opinion. We finished up our fall parent/teacher conference days, Thursday we had our district writing test, and then Friday we had our Summer Reading Celebration. It all went surprisingly well, but by the time I got home from hobbling around my classroom w/ our weird schedule each day, I was exhausted. Anyone else go to bed at 8 after an exhausting day...
I have to make sub plans, and it is so difficult...
positivelypersistentteach: Plus, a lot of what I do is based on judgement calls. Had to make some myself recently, and this is so true! It's not worth it to be out when it's that much work to get ready to be out for a day…
KERiKAM: Top 10 Ways to Wake-up Students in Class →
Great ideas! kerikam: Many people get a little squeamish, wiggly, and offer a scrunched expression when I respond to the question, "What grades do you teach?" I teach middle school, and with heart and honesty, I find great joys (and challenges) in teaching the group referred to as "tweens" and adolescents. So, I…
5 tags
4 tags
4 tags
How to Get What You Want | 21st Century... →
This post spoke to me. I'll definitely refer to it when I get discouraged. Thank you Sheryl for sharing your thoughts with all of us!
1 tag
Do animals smile? on Shine →
I knew it! Sierra smiles at me all the time!
6 tags
Teacher Dare Day Question
This one's about time management: How do you find time to grade assignments, meet with fellow teachers, contact parents, create new lessons/revise old lessons to better fit your current students, reflect on your teaching, and still have some downtime?
4 tags
Today is a Teacher Dare Day!
teamteachers: Please reblog so everyone knows! Here are the instructions if you are not familiar. :-) Don't forget to use the tags TDD or Teacher Dare Day!
5 tags
Technology's great...
When it works as planned! This past week, my Accelerated Social Studies class started their River Valleys project. I spend many hours last weekend tweaking it, trying to double check and make sure I had everything ready for our first research day in the computer lab this past Tuesday. So Tuesday, my class and I walked down to the lab(well, they walked…I hobbled along w/ my walking cast!) We...
cmrubinworld asked: I love your blog. I am now following you. Would you take a look at my blog about global education and consider following me?
4 tags
2 tags
6 tags
River Valleys Live Binder
Finished creating my first LiveBinder - I hope that my students will use it in the labs to research more effectively and stay focused on topic. If any of you have used this before for projects with your classes, I'd love to hear how it turned out! Thanks. River Valleys project LiveBinder